Comfort Pro Turbo Ranger Backpack Vacuum
The Comfort Pro Turbo Ranger is the ultimate vacuuming tool solution for hard and soft surfaces and those impossible-to-reach areas. It includes an air-powered turbine brush, a 20 ft. wand extension with duct and ceiling cleaning tools plus premium hard floor, carpet, and details tools for everyday vacuuming with a CRI Gold rated backpack.
Product Overview

Features:
Extend your range to clean ledges, lights, ductwork, walls and corners erasing cobwebs, dust, and dirt with the Ranger toolkit

Tackle carpet of any height with the adjustable Turbo turbine carpet tool

Quickly move from hard floor to carpet cleaning tools for major time savings

Store detail tools directly on the waistband for quick access

Meet the highest indoor air quality standards with HEPA filtration
Engineered for maximum efficiency and cleaning performance, the Comfort Pro Backpack Vacuums add ease to any fleet. Target hard-to-reach places with these unique detail tools and extendable wand.
---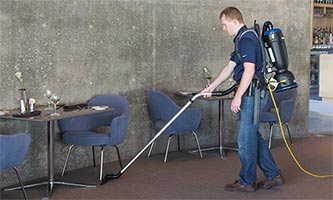 Our Most Versatile Backpack Vacuum
Independent studies have proven backpack vacuums to be more efficient than using traditional uprights. With added detail tools for true carpet agitation and "above the floor" cleaning, the Comfort Pro Turbo Ranger is our most adaptable vacuum yet. Seamlessly move room to room with little interruption thanks to the easy-on attachments.
Superior Cleaning
The Comfort Pro Line of backpack vacuums have been awarded the Carpet and Rug Institute (CRI) "Gold" Seal of Approval. This seal is in recognition of the skilled engineering that goes into these backpacks to provide a heightened standard of cleaning. All new attachments and 5-Stage HEPA filter combine for an unbeatable cleaning machine.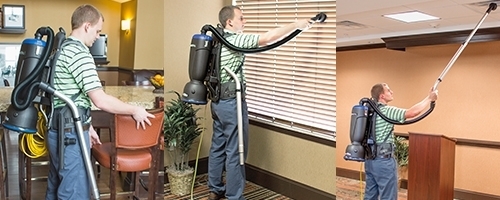 ---

Standard Toolkit
The Standard Toolkit includes all of the tools you'll need for any detail cleaning job, plus hard floor and carpet tools - including our incredible Powr-Glide high-performance carpet tool. The standard 2 bend chrome wand does not attach to the waist belt.
2 Section Bend Chrome Wand

4 ft. Crush-Proof Hose

14" Carpet Tool

14" Powr-Glide Carpet Tool

14" Hard Floor Tool

5" Upholstery Tool

3" Dusting Tool

17" Crevice Tool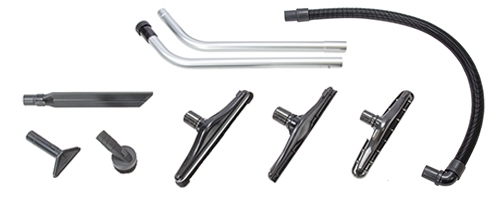 Air Turbine Nozzle
The X6002-TB Air Turbine Nozzle is the perfect tool for picking up pet hair and kicking up dirt buried deep into carpet fibers. Conquer carpet of any pile height thanks to the adjustable airflow valve that offers maximum agitation without damaging the carpet.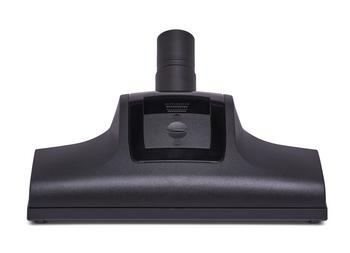 11" Cleaning Width

New highly efficient air turbine

Adjustable airflow valve

Articulating swivel neck

Easy to remove turbine maintenance door

Soft rubber wheels to protect delicate floors

Floating brush roll avoids "bog down"
Ranger 20' Ft. Cleaning Kit
The X6004-HU 20' High-Up Cleaning Kit comes equipped with everything you need to target hard-to-reach areas. Comfortably clean ductwork and industrial piping without overreaching or putting added pressure on your back.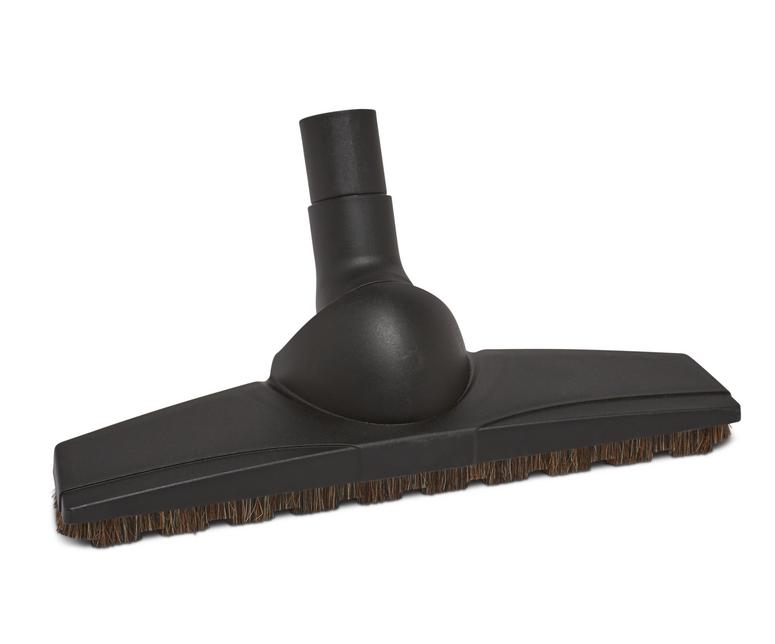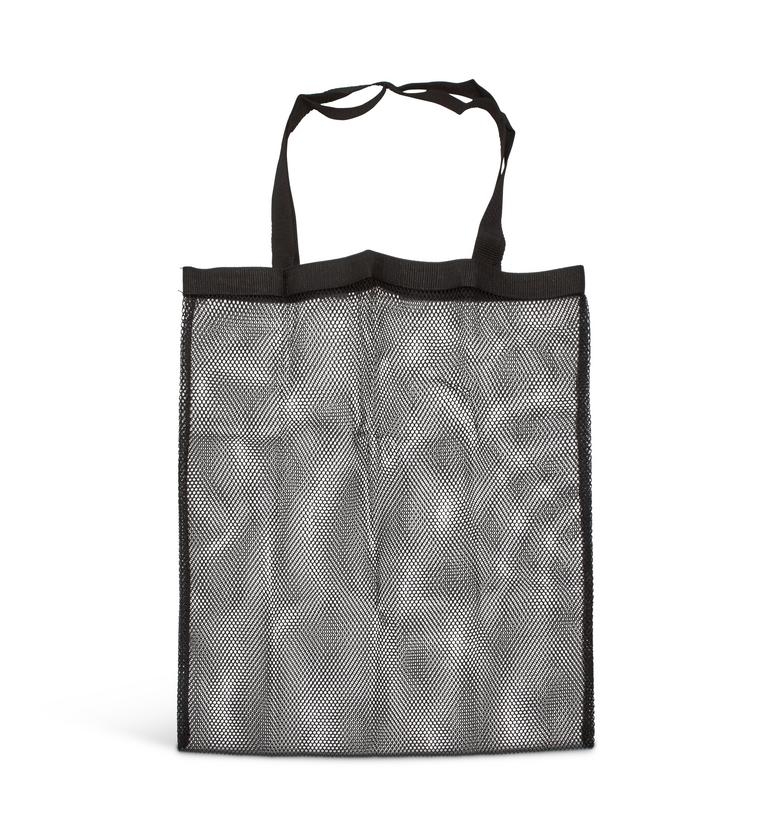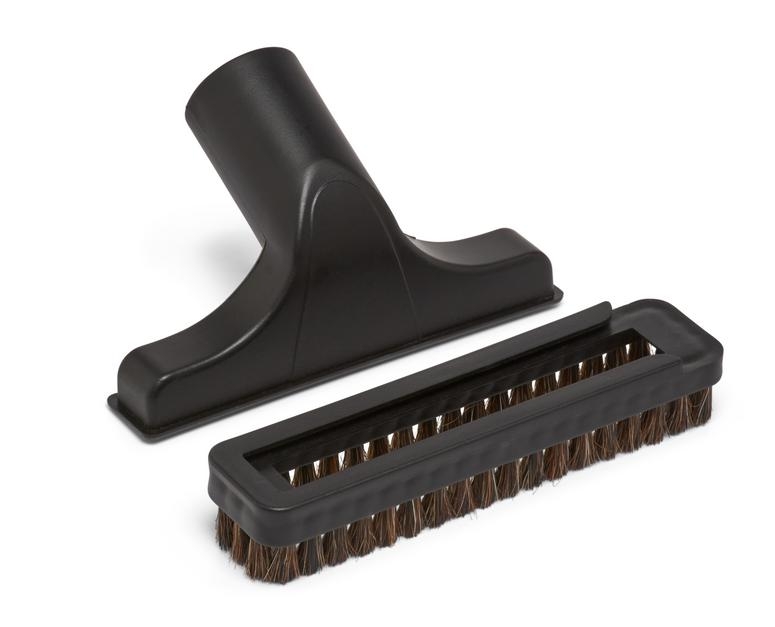 Upholstery Tool with Slide-on Brush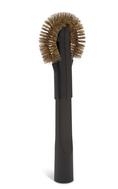 Cobweb Brush with Crevice Tool

25" - 40" Adjustable Stainless Steel Wand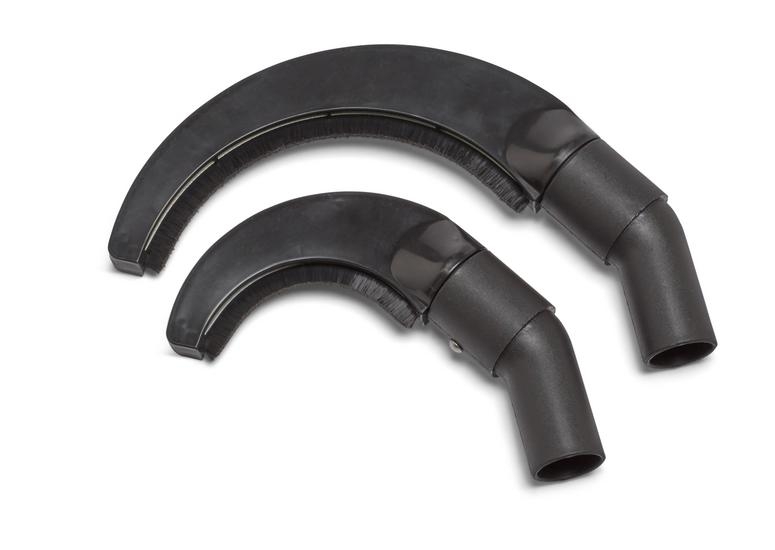 8" - 10" Pipe/Duct Brush
4" - 6" Pipe/Duct Brush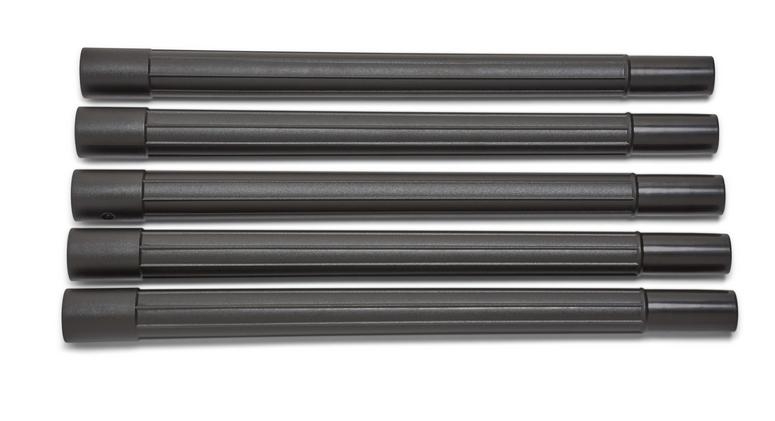 5 x 1.5 Foot extension tubes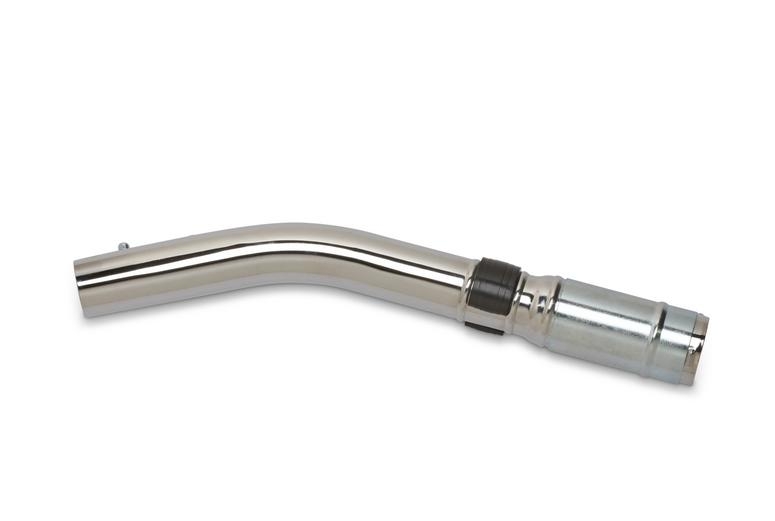 Curved handle with air regulator and button for 1.5" hose cuff
---
Choosing Bags
There are three bag options to fit your cleaning needs when using your Comfort Pro backpack vacuum. Each pack comes with 10 bags.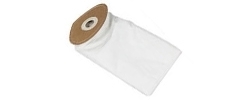 HEPA Paper Bags
HEPA bags are a perfect option anywhere higher than normal filtration is needed. HEPA bags are commonly used in hospitals and computer rooms where dust retention and air filtration are critical.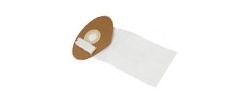 Closed Mouth Paper Bags
Closed-mouth paper bags are the most popular option for Comfort Pro backpack vacuums. Perfect for dust, dirt, and debris, they provide strong filtration and can be simply closed up and thrown away when done.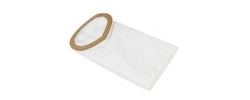 Open Mouth Paper Bags
Open mouth bags will enable you to reuse a bag 3-4 times. Simply dump out debris once it's full and reinstall the bag in your Comfort Pro backpack vacuum. Open mouth bags are ideal when picking up large amounts of debris or large pieces of debris is necessary.
---
Certification
CRI Gold Level

Cleaning Productivity
7,407 Sq. ft./hr.

Dimensions
10 in x 12.5 in x 26.5 in

Tools and Attachments
Crevice Tool, Upholstery Tool, Bare Floor Nozzle/Tool, Dusting Brush, With Tools

Handle Tube
Extended reach up to 20'

Brush Motor
Air-Turbine Powered