Our most versatile floor scrubber, the Multiwash cleans and dries a variety of floor types in a single pass.
ONE MACHINE DOES IT ALL:
Standard scrub brushes are included with purchase, however, we offer multiple brush options available for different cleaning tasks.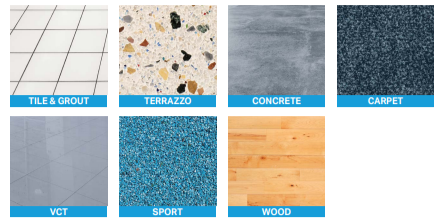 Easy change brushes are tough and long lasting. One set of brushes = about 100 floor pads.