Pro-Lite Backpack Vacuum 4 qt.
At just 10 lbs. the Pro-Lite backpack vacuum is designed for lightweight comfort and professional-grade performance. 

Features:
• The lightweight makes this a great choice for smaller sized professional cleaners
• Create a custom fit through anatomically-formed mesh shoulder straps and 4-way adjustment
• Includes 1.5" professional tools, 40' cord and six filtration bags
• The four-stage filtration system ensures rooms aren't left dusty after cleaning
• Incredibly quiet at 71 dBA which is perfect for office and contract cleaning
• Certified Silver by the Carpet & Rug Institute
Add to List
Lightweight Comfort
Anatomically-formed shoulder straps of perforated foam and mesh lining increase the breathability for a more comfortable fit.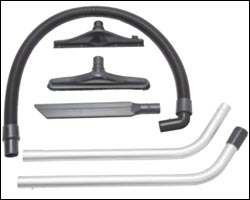 A Variety of Tools
Toolkit includes a double-bend wand, 17" crevice tool, 14" Powr-Glide carpet tool, 14" hard floor tool and 4' hose.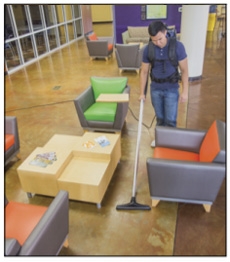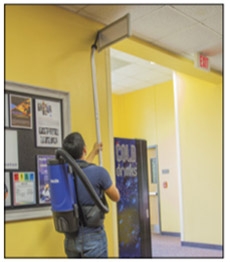 "The Pro-Lite 4 qt. backpack vacuum is perfect for any size facility. The suction is just as good as the larger backpacks. Good enough that I'm ordering another unit." - Andy

"A great little machine.  Powerful but quiet." - David
Click here to see how to properly install the wand.
For want replacements see item# CT171-CS
Dimensions
9.5 in x 9.0 in x 22.5 in

Warranty
1 year motor, parts and labor