Comfortable to wear and easy to operate, the Comfort Pro® line of backpack vacuums provide 24/7 peace of mind. Perform like a Pro no matter the time. Late nights, long days- tackle it all with the right tools that won't let you down.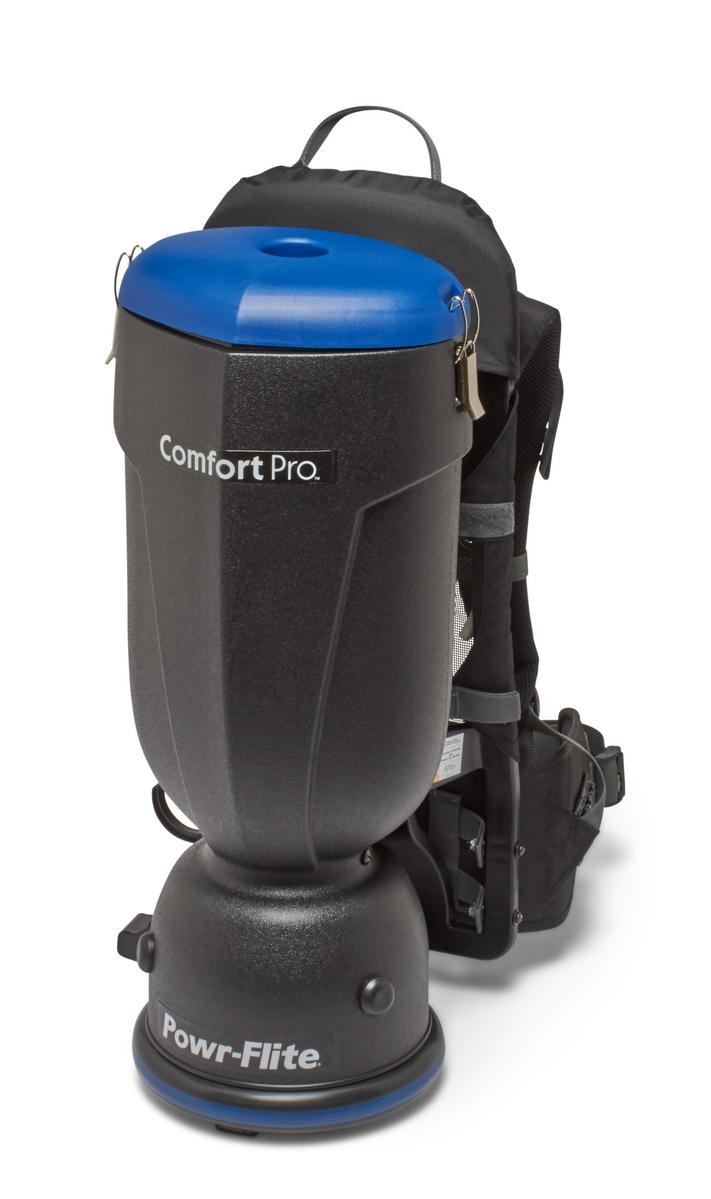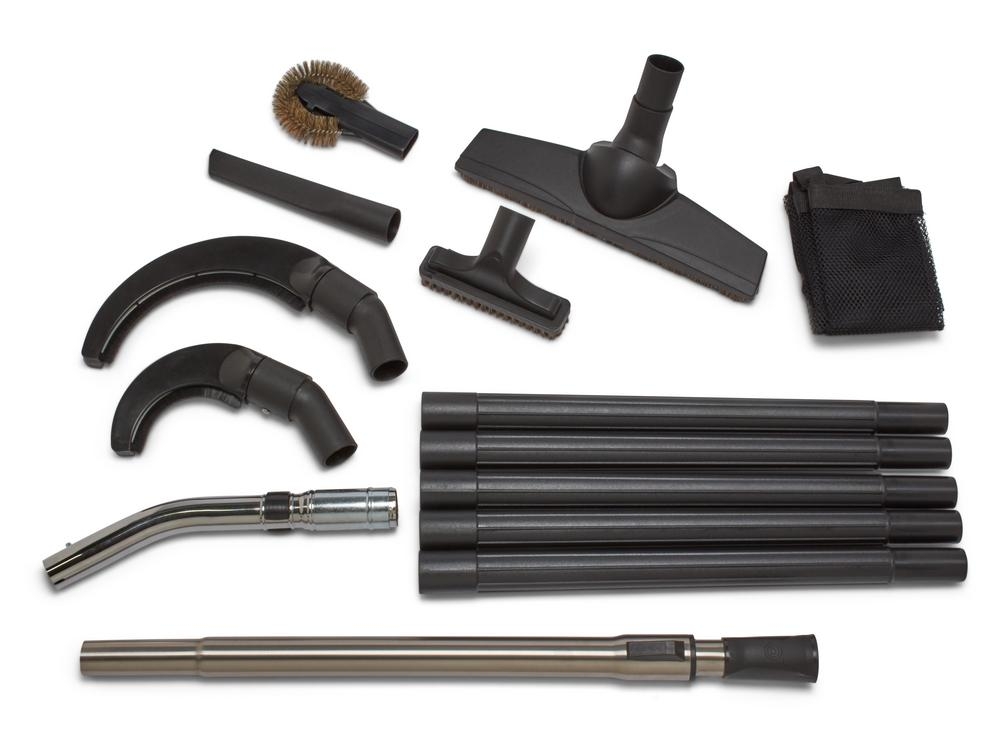 Every model of the Comfort Pro® Backpack vacuum comes with a full toolkit set that is easy-to-use and easy-to-attach. The Comfort Pro is truly a powerful, multi-tasker master.
Hard wood? Tile? Carpet? We've got you covered.
Above floor cleaning? Yep, those tools are included too.
The onboard tool storage will keep everything you need close at hand for less trips and a faster finish!

Work freely and easily with the Comfort Pro® backpack vacuums. With just a few adjustments, the Comfort Pro® was designed to accommodate a variety users. The lightweight design helps reduce fatigue without compromising on power. Not only that, the signature hourglass body of the Comfort Pro® forms a protective shell around the 5-Stage HEPA filter making superior cleaning even more comfortable.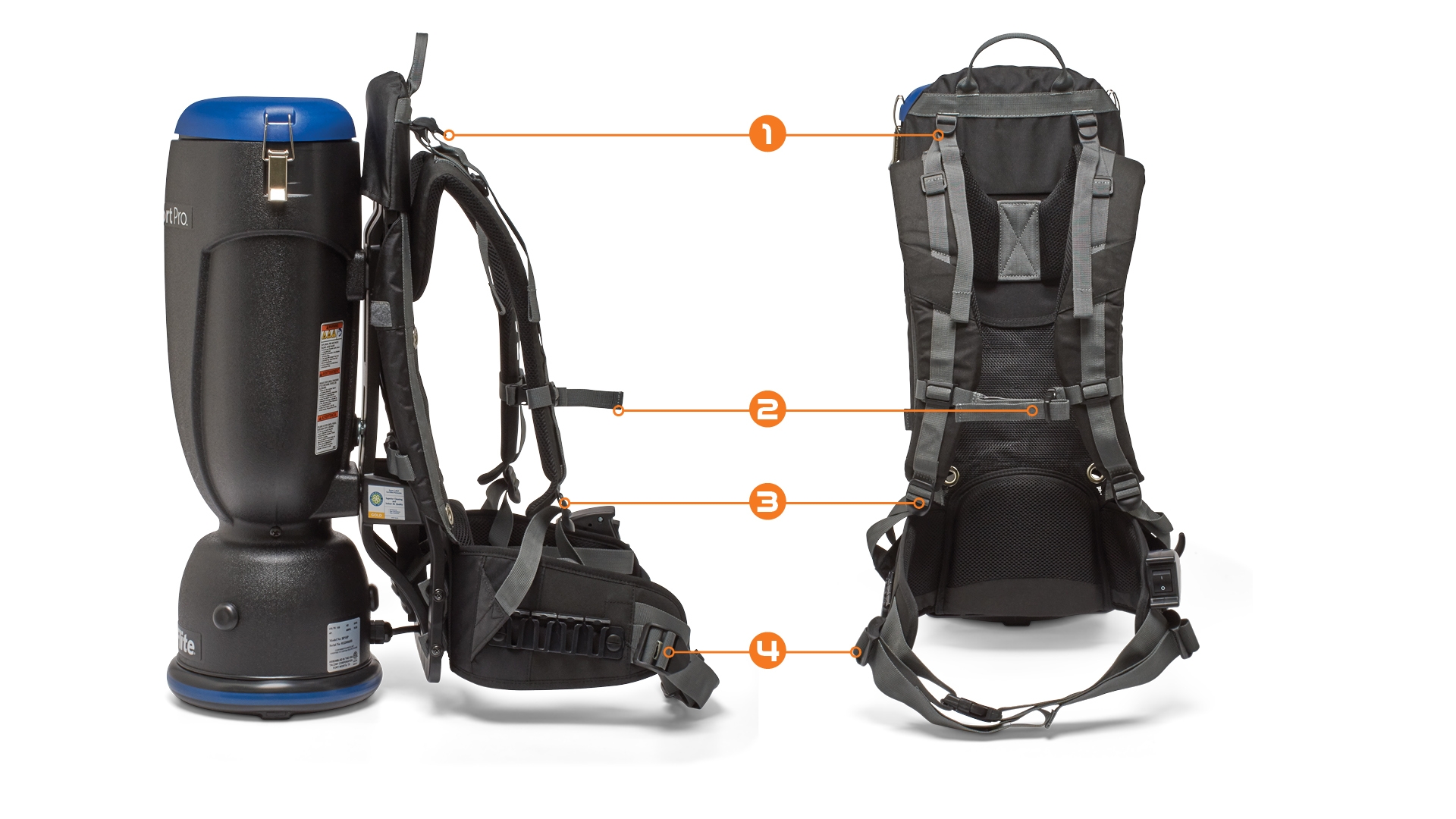 The Comfort Pro® backpack vacuum does all the hard work for you.
Breathable, mesh harness keeps you cooler

Wide belt stabilizes movement

Tools eliminate unnecessary bending and stretching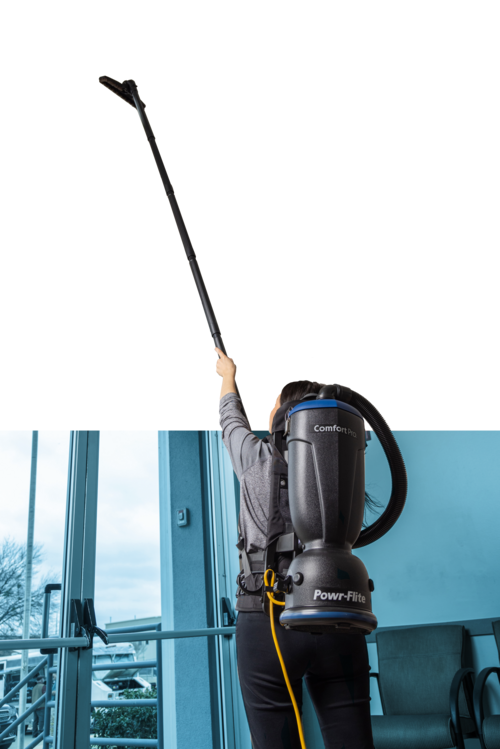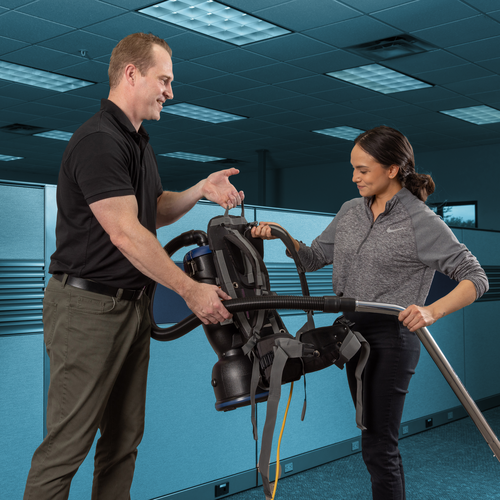 Can you change a bag? You're a Comfort Pro®.
Do you know how to replace the filter? Easy when you're a Comfort Pro®.
Simply put, Comfort Pros operate with minimal down time and less late-night calls.
With an adjustable, quick-comfort harness and tools to take on any task, these backpack vacuums turn any operator into a Comfort Pro®. Take comfort in knowing the job is done right.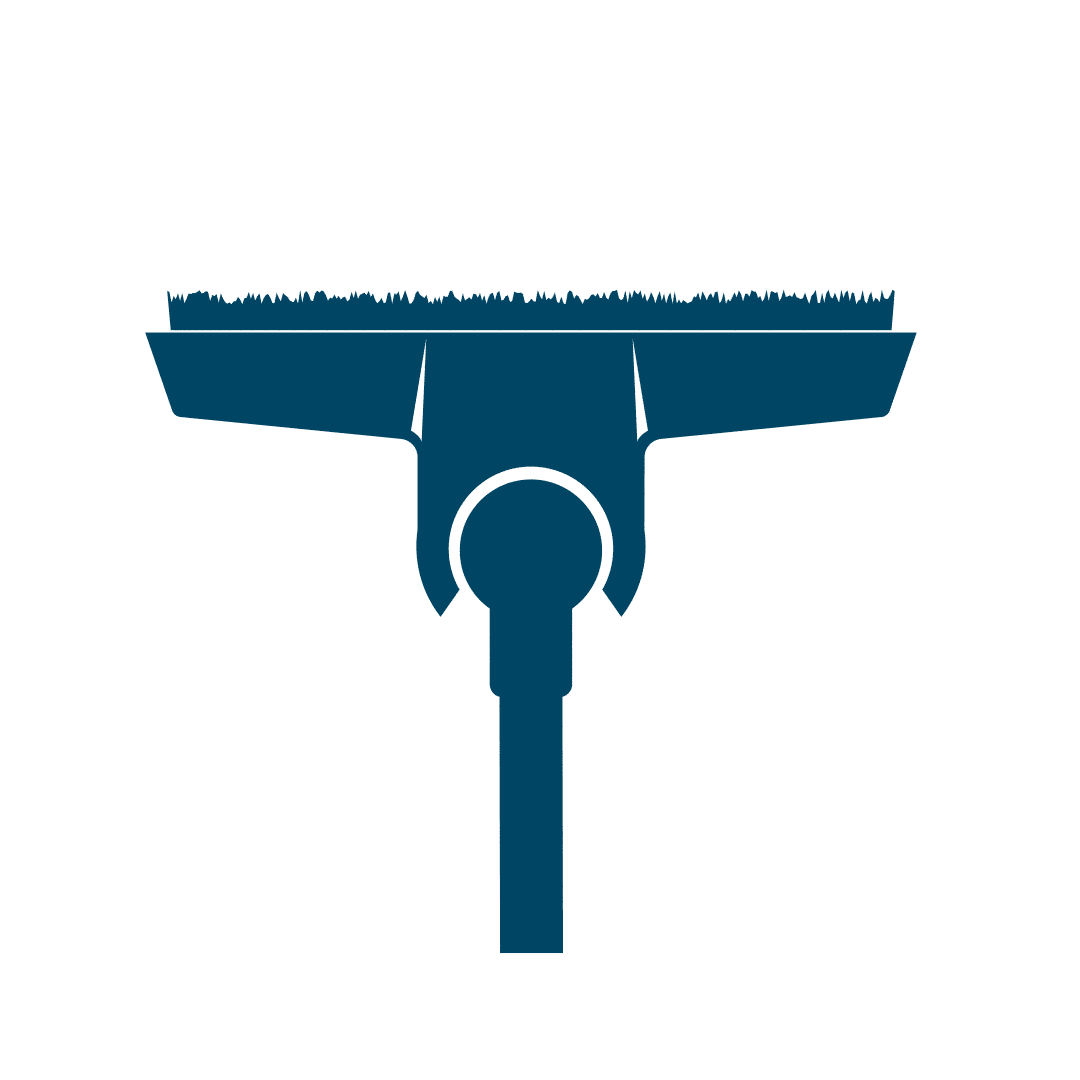 Articulating Head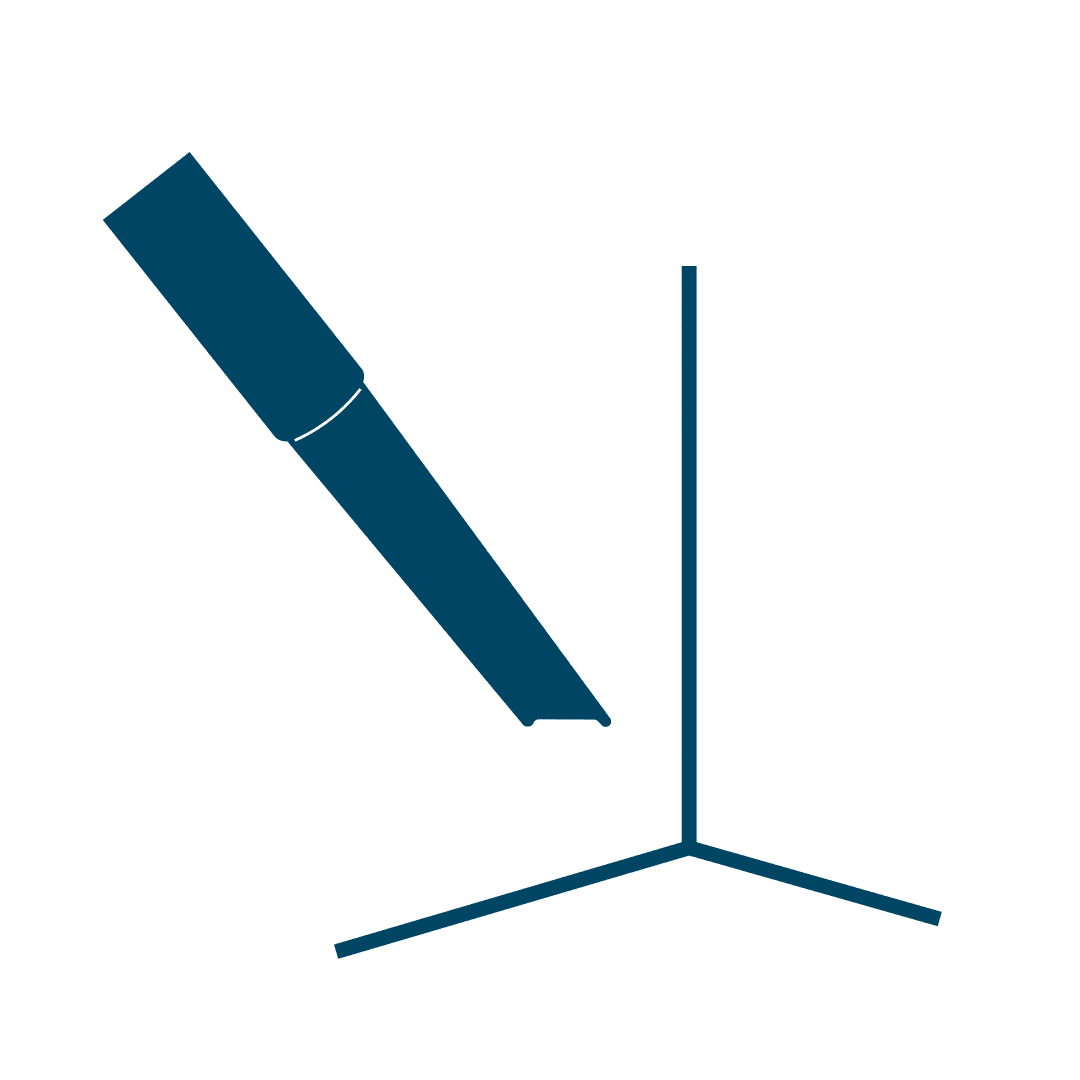 Detail Tools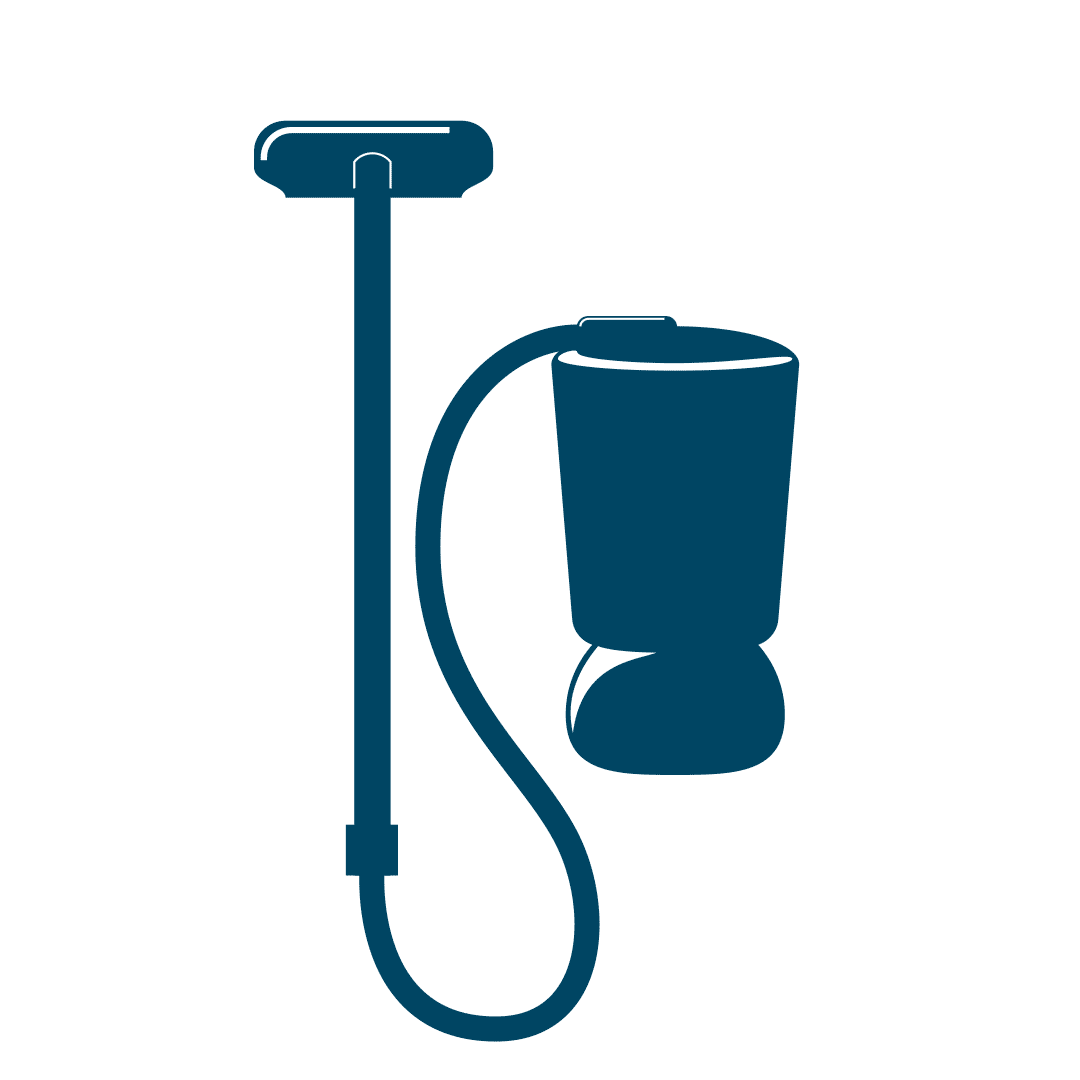 Extendable Reach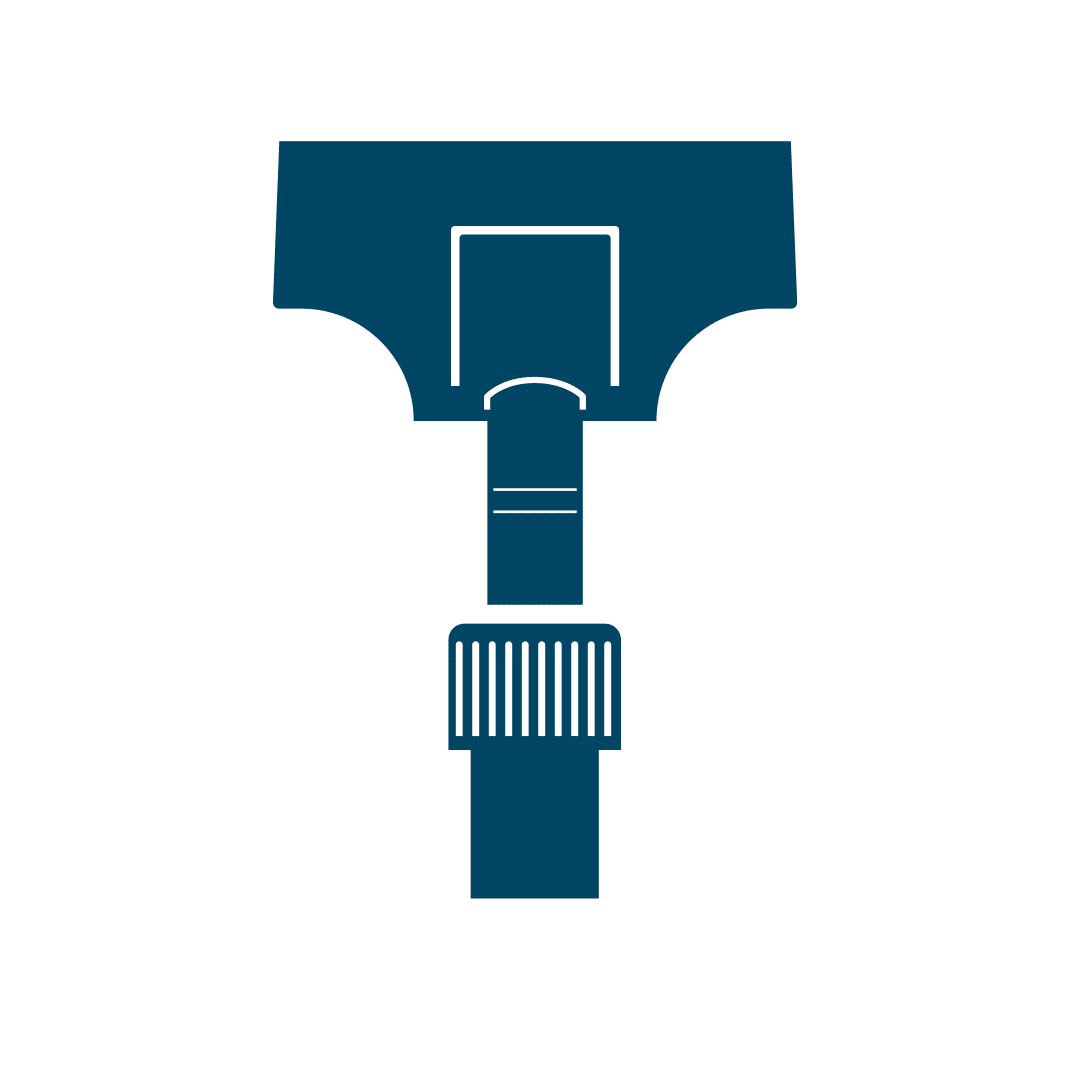 Locking Nozzles