Wet Dry Vacuum 20 Gallon Dual Motor with Stainless Steel Tank
Powr-Flite's wet dry vacuums feature a two stage filtration process with a washable permanent cloth filter bag which keeps dust from circulating back into the air.
Add to List
Features:
• Convenient tip and pour feature for quick and easy debris disposal. Insulated vacuum head unit for quiet operation
• 18 gauge stainless steel tank
• Dual 1.6 hp commercial duty vacuum motors for 192 CFM and 80" water lift
• Comes complete with two-piece wand, hose, 14" carpet and squeegee tools, plus, crevice and dusting tool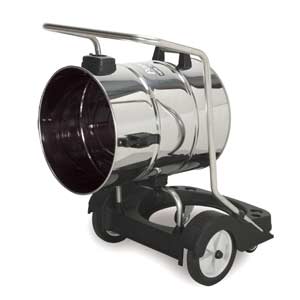 Easy Draining
Nothing is easier than "tip and pour" waste water
disposal of our stainless units.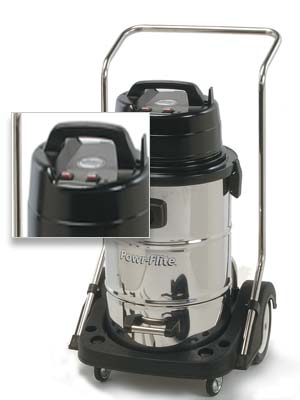 Dual Motors
Dual 1.6 hp motors provide the highest suction and pickup power available.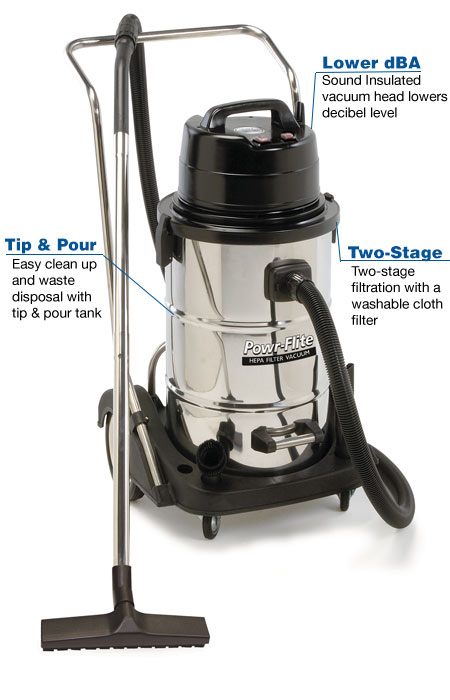 Filter-Primary
Paper-Pleated

Hose
1.5" x 10 ft. w/ Swivel Connector/Cuff Lock

Tank
18 gauge stainless steel

Warranty
5 years housing, 1 year parts and labor