Powr-Flite carpet extractors are available in a wide variety of sizes and power depending on the need and job type. Each is carefully assembled and tested by our team to ensure every carpet extractor stands up to the toughest cleaning jobs. All carpet extractors ship with power cords and hoses. Starter packs are also available which include power cords, hoses, and a wand.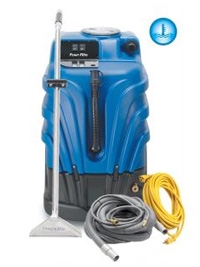 Item# PFX1080SP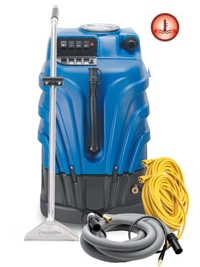 Item# PFX1080ESP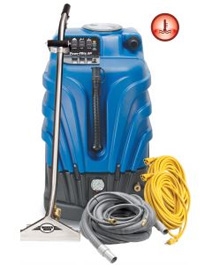 Item# PFX1085EAW2
High PSI Carpet Extractors 
---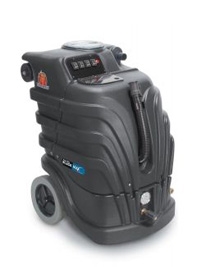 Item# PFX1085MAX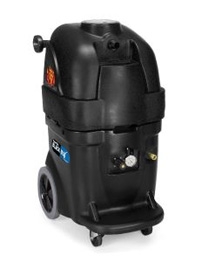 Item# PFX1385MAX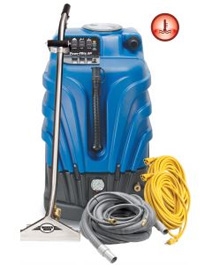 Item# PFX1085EAW2
Self-Contained Carpet Extractors & Carpet Spotters 
---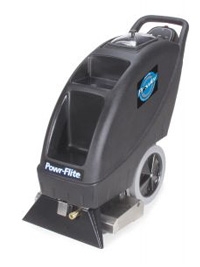 Item# PFX900S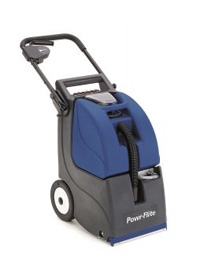 Item# PFX3S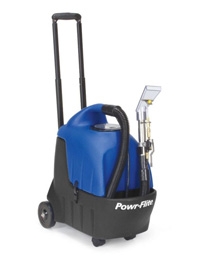 Item# PS35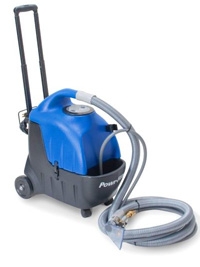 Item# PS35E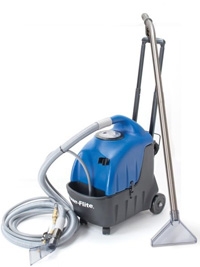 Item# PS35ER
BlackMax Carpet Extractors
---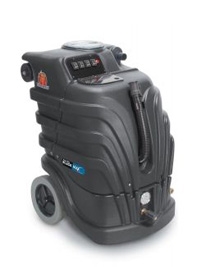 Item# PFX1085MAX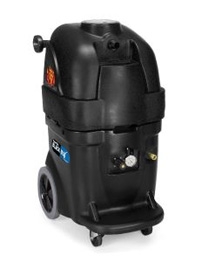 Item# PFX1385MAX
About Powr-Flite Carpet Extractors
Powr-Flite's line of carpet extractors are designed to deep clean carpet and upholstery to pull up dirt, dust, oil and stains that daily vacuuming or interim cleaning won't remove.
Carpet in schools, hospitals, shopping centers, gyms and other public spaces receive heavy foot traffic throughout the day, making it critical to maintain a tidy and hygienic space. It's recommended to deep clean carpet quarterly to yearly depending on traffic and your yearly maintenance program. Small carpet cleaners to large building service contractors depend on Powr-Flite carpet extractors every day. For touch-up cleaning and spot removal between deep carpet cleanings and in congested areas, Powr-Flite carpet spotters can easily provide the quick pickup needed.
Powr-Flite carpet extractors vary between 100 to 500 PSI, heated and unheated, and 3, 9,10 and 13 gallon extractor sizes to give you enough solution pressure and water capacity needed to complete any job at hand. Each extractor ships complete with power cords and hoses while kits are available that also include a wand. To assist with your company's cleaning needs, Powr-Flite also offers a wide variety of carpet extractor accessories, including vacuum hoses, upholstery tools, hose cuffs and extractor wands.