BlackMax Carpet Extractor with Heater - 13 Gallon, 500 PSI
The 13 gallon BlackMax is a super-charged portable carpet extractor with truck-mount power! Powr-Flite BlackMax extractors combine the power of dual 3-stage vacuum motors, a robust 500 PSI pump, 1800 watt electric heater and the patented Perfect Heat® system to give you the most powerful portable carpet extractor on the market. It's the perfect fit for anyone needing a carpet extractor with heat, power, and portability.
Also available: 13 gallon BlackMax with a wand, 10 gallon without a wand and 10 gallon with a wand.
Product Overview
Features:
• Patented Perfect Heat® technology maintains the hottest water/solution temperature in a portable unit
• 1,800 watt heater produces temperatures up to 212° F
• Dual 3-stage vac motors provide nearly 50% more water lift than dual 2-stage vac motors
• Powerful solution pump delivers 1.25 GPM at 500 PSI
• Exclusive handle mounted transport wheels for easy loading and unloading
• Includes a 20' 500 PSI high-pressure hose with outsider solution line
• Includes two 25' extension cords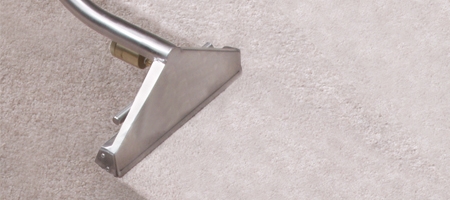 Maximum Cleaning Power
BlackMax extractors combine dual 3-stage motors, a 500 PSI pump and an 1,800 watt heater to provide maximum cleaning results on carpet and upholstery.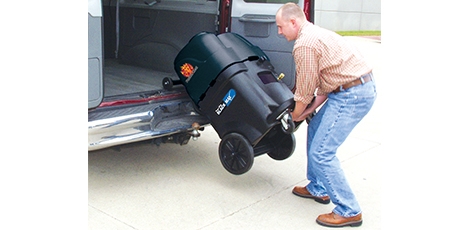 Easy Transport
Large 12" stair climbing wheels and smaller transport wheels on the back of the unit for better mobility.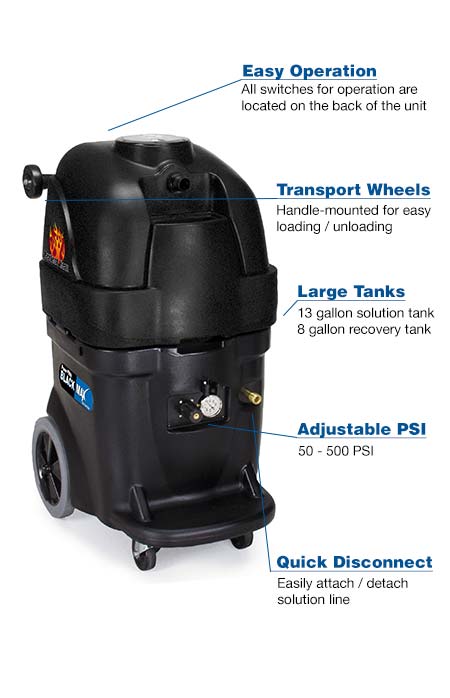 ---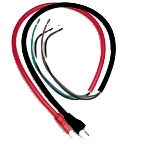 ---
Frequently Bought Together
Vacuum Motor
Dual 3-Stage

Solution Pressure
50-500 p.s.i.

Items Included with Extractors
20 ft. hose (1504WDSI) & 2 - 25 ft. Cords (M1374)