Carpet Extractor with Heater Kit - 10 Gallon, 100 PSI w/Wand
Add heat to your cleaning arsenal with Powr-Flite's hot water extractors.
Product Overview
Hot water adds cleaning power by dissolving many types of soil including grease and oil, and reduces biological contamination in the carpeting. Both the 10 and 13 gallon models feature waist-high controls and handle mounted transport wheelsfor easy loading and unloading.
Features:
• 10 gallon solution / recovery tank offers excellent productivity in a compact, maneuverable machine
• Hot water helps to loosen dirt and works best for most stains and carpet types
• Heat increases soil removal, rinses better and dries faster
• Front mounted switches and pressure controls for operator convenience
• Dual 2-stage vacuum motors remove more water and soil, extends carpet life and improves indoor air quality
• 100 p.s.i. pump
• Convenient front-mounted drain hose allows for easy disposal of waste water
• 2 25' power cords
Frequently Bought Together: Detail Tool Neutral pH Extraction CleanerHigh pH Extraction CleanerDefoamer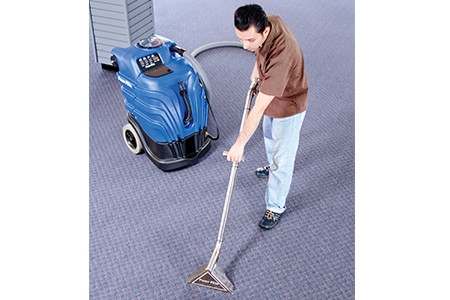 The Added Power of Heat
1,700 watt in-line heater provides superior cleaning power on the toughest dirt, grease and grime.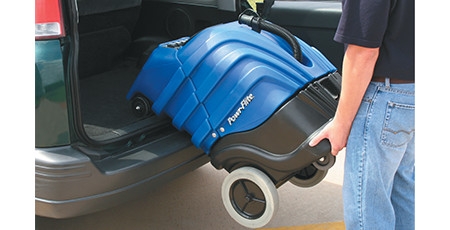 Easy Transport
Large 10" stair climbing wheels and smaller transport wheels on the back of the unit for better mobility.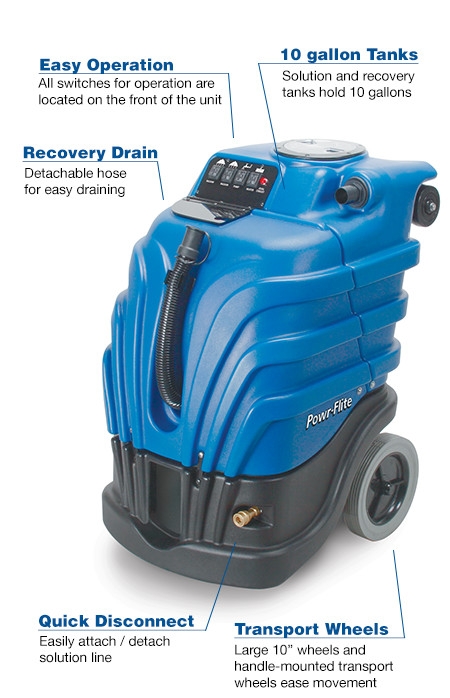 ---
Frequently Bought Together
Vacuum Motor
Dual 2-Stage

Solution Pressure
100 p.s.i.

Items Included with Extractors
20 ft. hose (1504WDSI) & 2 - 25 ft. Cords (M1374)

Restock Date
Sep 23, 2021