WE GET IT.
At Powr-Flite, we understand the grit and grind of the commercial cleaning industry. That's why for over 60 years, we've been committed to providing reliable products are designed to be easy to use, easy to maintain, and easy to repair- which ultimately means less downtime for you.
Because the way we see it, we're in this together.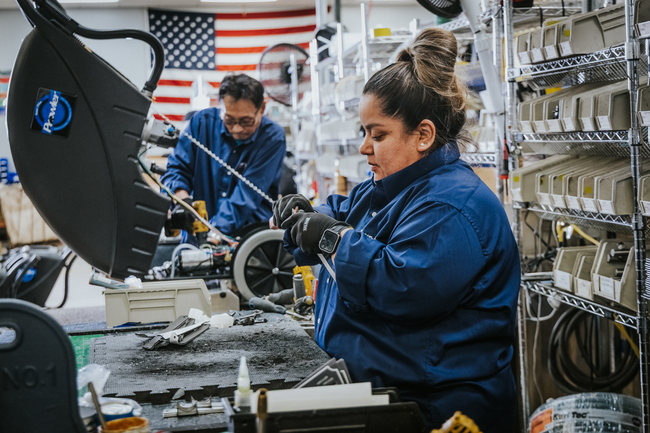 Our commitment doesn't end when the equipment leaves our warehouse. We provide long-term support through parts and consumables that can be purchased online, and we are always ready to help find the perfect solution for your needs.
Being your partner in clean means that we are dedicated to providing reliable products and long-term support, to help you get the job done right. Through product guidance and technical support, we aim to share our product knowledge.
Powr-Flite equipment is engineered to operate with ease, never compromising on power.
DEPENDABILITY WHEN IT MATTERS.
We take great pride in the work we do, because we know Powr-Flite users are responsible for making the world around us better using the power of clean.
Our team is proud to provide the care needed to give you top quality equipment that you can depend on day or night.
The Powr-Flite Team is proud to provide you with top quality, dependable equipment. We carefully design and test each piece of equipment, with much of our manufacturing done right here in Texas.