ABOUT PAD DRIVERS
A pad driver secures to a floor scrubber or floor machine and is what the floor pad attaches to.
The floor pad is what makes contact with the floor and performs the scrubbing and cleaning, not the pad driver
IMPORTANT: Never use a pad driver without a pad.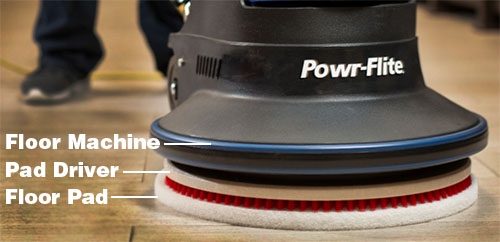 ---
RISERS
Pad drivers can come with a riser or without a riser. A riser simply gives additional clearance under a floor machine or scrubber.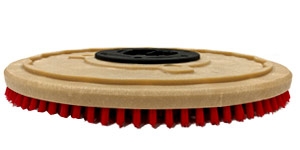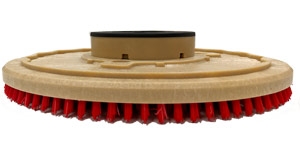 This additional clearance allows you to use a larger size pad driver and pad (ie: a wider cleaning path and therefore more coverage which equals time savings).
EXAMPLE
If you are using a 17" floor machine you need to choose between:
A pad driver

with

a riser - The riser will provide the clearance needed under the floor machine allowing you to put a 17" pad driver on a 17" machine which can then use a 17" pad on the pad driver.
A pad driver

without

a riser - Select a pad driver that is smaller than 17" since the 17" pad driver won't fit within the 17" floor machine diameter.



Note:

When choosing a pad driver without a riser select one that is 1" - 2" smaller than your floor machine diameter. So a 17" floor machine would use a 15" or 16" pad driver without a riser and 15" or 16" floor pads.
PAD DRIVER OPTIONS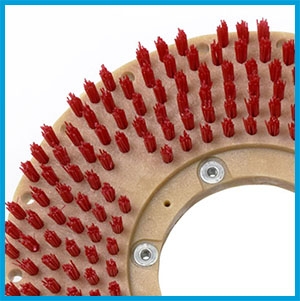 3/4" staple set Polypropylene strands

Trimmed irregular for maximum grip

Penetrates the pad for incredible holding power

Showerfeed system included for use with a solution tank

Include a 1 1/4" riser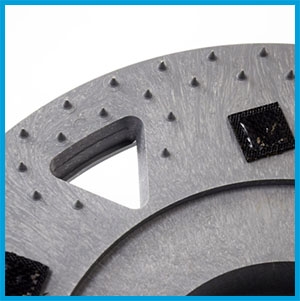 Tough Polymer construction

Available in TRI-LOK and MIGHTY-LOK versions

Leverages small hooks to grasp pad

Showerfeed system included for use with a solution tank

TRI-LOK version offers a cost-effective option for pads and bonnets