Orbital Floor Machine Dust Control Kit
Strip floors like never before with a Powr² orbital floor machine paired with Dust Control Skirt and vacuum. The Powr² will remove floor finish without a drop of chemical while the attached vacuum sucks up dust and floor finish through an exhaust port on the Powr². The dust control skirt keeps dust and debris in place, leaving less to clean up afterward. Combine these features for the fastest and most powerful finish removal job you will ever encounter.
Features:
• Chemical free floor finish removal saves time, cost and effort
• Rectangular design helps reach corners missed by round pads
• Included dust skirt keeps dust and debris from being scattered
• 3,500 RPM head speed for powerful performance
• 4-stage HEPA filtration for improved indoor air quality
• Anytime cleaning with low 75 dBA


Download:  Spec Sheet



14" X 20" Pads (Sold Separately)
Kit Components
X1129 - Skirt, Kit for ORB1420
X1390 - Orbital Dust Control Backpack Mounting Kit
549401-PF - Backpack Orbital Dust Control 26 Cord/WO Ret-Powr-Flite
ORB1420 Floor Machine Orbital 14 x 20
Add to List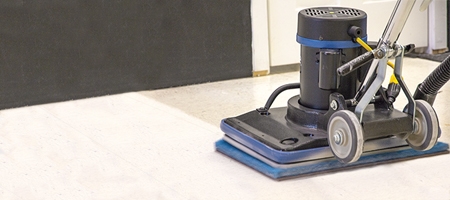 Chemical Free Finish Removal
Using an EcoPrep pad (Item# ECO1420), the Powr2 is able to remove floor finish without the use of chemicals.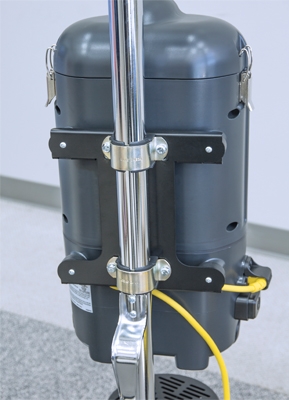 Attached Vacuum
The Powr2 includes a vacuum for added dust control.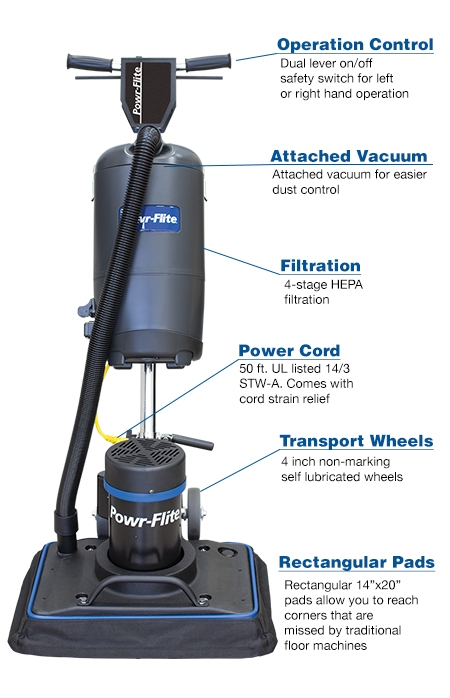 Warranty
1 year - parts & labor, 2 years - motor. Excludes wear.