Carpet Extractor 3 Gallon Self-Contained
The PFX3S offers quick and easy one-pass carpet cleaning and has all the features you would look for in a self-contained carpet extractor. Great for use in homes and small commercial facilities alike, the PFX3S is easy to maneuver in tight areas. Waste water disposal is easy with the "no slosh" lift-off recovery tank.
Features:
• Simple to use controls makes training easy for novice as well as experienced operators
• Large solution and recovery tanks keep refills to a minimum
• Optional hand tool for easy cleaning of upholstery and curtains
• Deep cleaning chevron style agitating brush
• Tangential discharge vacuum motor for long-lasting durability
Product Overview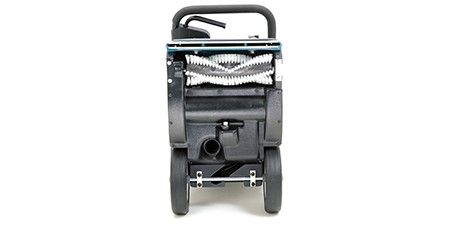 Deep Cleaning
Chevron-style brush and powerful 110 CFM / 92" Waterlift ensure deep cleaning results every time.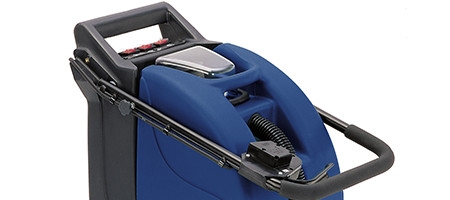 Convenient Extraction
Compact body and folding handle for easy storage and operating in tight spaces.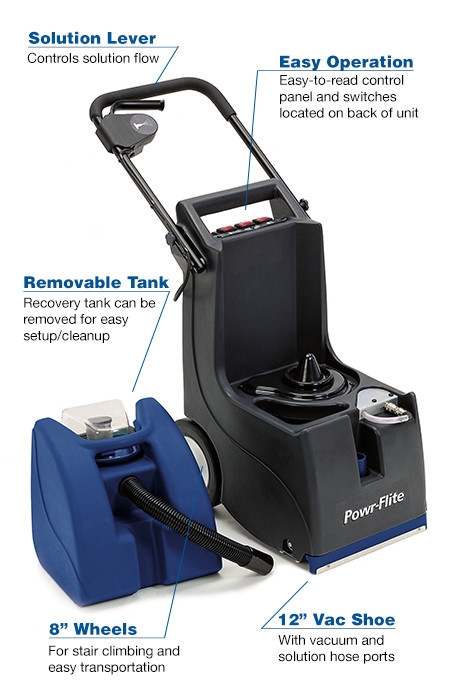 ---
Frequently Bought Together
---
Solution Pressure
60 p.s.i.

Recovery Tank
4.25 gallon

Warranty
2 Years Parts, 1 Year Labor, 10 Years Housing