DESIGNED TO HELP FIGHT CORONAVIRUS COVID-19. DISINFECT. KILL VIRUSES ON THE GO. TARGETED LIQUID LAYER. SPRAY-ON DEMAND.
Powered by MotorScrubber Backpack Technology. STORM gives you the freedom to quickly disinfect all common touchpoints, reducing the risk of cross-infection. Use STORM with any disinfectant and spray evenly for solid coverage. The quick-change nozzle makes it easy to clean and maintain STORM, after every use.
Product Overview
Features
Belt holster to store STORM wand

Quick refill, 1-liter disinfectant bottle

Lightweight - 10 lbs.

1hr 50 minute continuous runtime

34 oz. quick-change solution tank

Use with any EPA approved disinfectant
---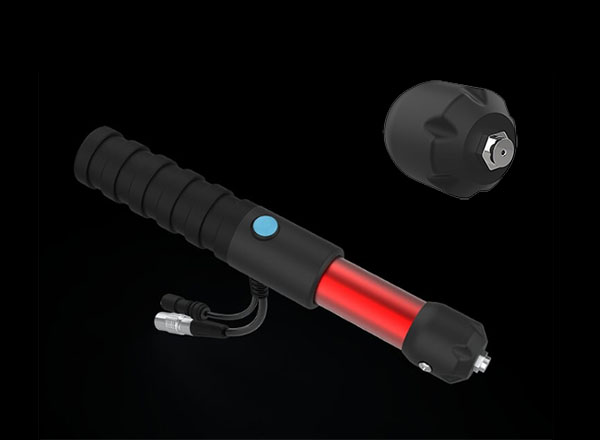 High-Speed Nozzle
The MSS25 Ballistic, high speed, nozzle that produces an average of 68 micron at 12 inch spray distance. This nozzle is the key to STORM's performance, giving you a controlled, targeted, perfect liquid layer application on touchpoints. At just 0.6 pounds, the super lightweight STORM wand makes for hours of fatigue free use. 40 micron fitted as standard
Lightweight Backpack
Boasting a 1 hour and 50-minute continuous runtime, the backpack system ensures the user is fully mobile and has no trailing cables to contend with. The quick-change battery means the user can easily swap out a battery if longer runtime is needed. Battery weight 11.6 lbs. supported by your waist using a comfortable belt with an 8 hour charge time. Solution Capacity is 1 Liter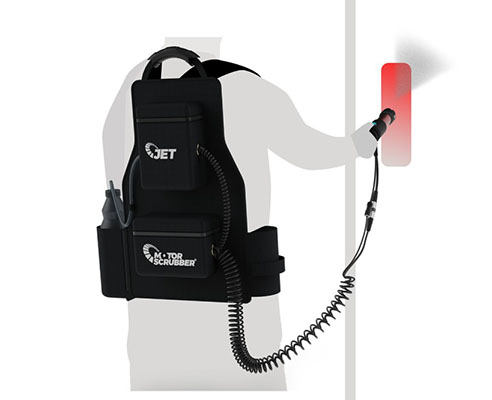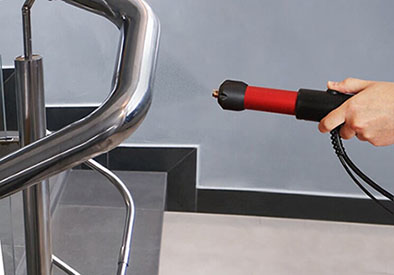 What is a Perfect Liquid Layer?
A Perfect Liquid Layer of disinfectant is created when droplets merge together on a surface, producing a layer of liquid with no gaps.
Why is it Important?
It is important to create a Perfect Liquid Layer on surfaces, to ensure there are no gaps between the droplets of disinfectant.

Gaps mean the surface is not fully covered with disinfectant. Leaving the surface at risk of inhabiting viruses between the droplets.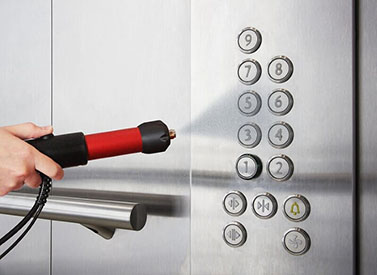 ---
Solution Tank

1 Liter

Weight (lb)

10.00