Ideal for drying areas like crawl spaces, closets, cabinets and other cramped areas that are harder to reach with traditional dryers. This compact dryer provides air flow exactly where you need it.
Features:
• Versatile 3-speed design
• 3-hour timer or continuous run modes
• Daisy chain up to 5 dryers together
Add to List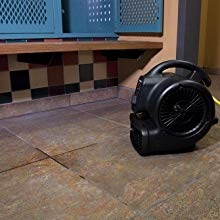 Crawl Space or Basement Drying Solutions
The PDM1 gives you a professional, low profile tool that can dry virtually any tight spot such as crawl spaces, basements, or cramped attics. The 1/5 HP, 800 CFM, fan produces incredible air movement on its own or daisy chain up to 5 together on a single circuit..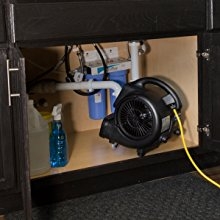 Efficient & Effective
Have ultimate control over any drying need without worry of power overloads or resetting clocks on your electronics due to power outages because of the low 2.3 amp draw.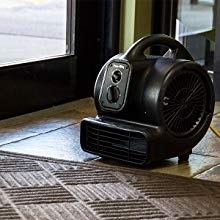 Facility Maintenance
The compact fan with maximum efficiency can be placed at entrances, bathrooms, or any spill zone to reduce your liability due to a fall.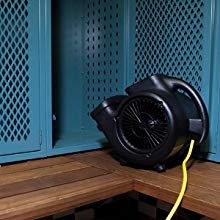 Air Circulation & Ventilation
The PDM1 is perfect for compact commercial kitchens gyms, or home garages. The air movement allows for consistent air circulation resulting in as much cooling as a standard oversized box fan at 800 CFM.
Warranty
1 year motor, parts and labor