Comet Ultra-Lightweight Cordless Mister
The Comet Ultra-Lightweight Cordless Mister is the perfect tool to spray and disinfect touchpoints in your facility without the weight common with other misters.
Product Overview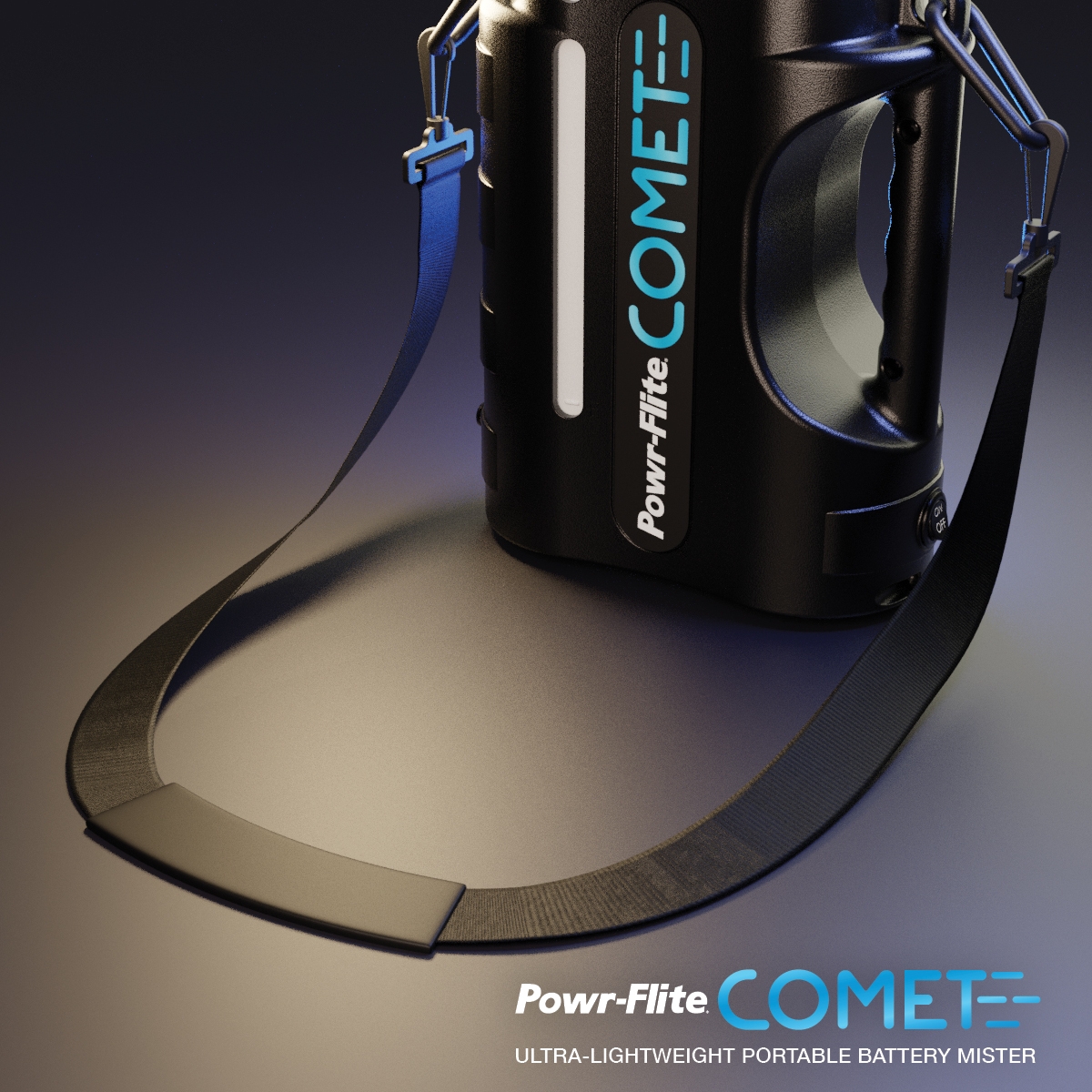 Minimize arm and hand fatigue.
With a shoulder strap for convenient carrying and a unique spray nozzle design, the Comet greatly reduces arm fatigue when compared to ordinary hand-held units.
Easy to use, right out of the box.
The Comet's tool-free assembly can be completed by any team member at any location in just three simple steps, right out of the box.
Freedom to move.
The Comet's removable lithium-ion battery powers a continuous spray for about 6 hours and recharges in just 90 minutes, for maximum range and coverage.
Quiet and discreet.
Keep disruptions to a minimum with the Comet's ultra-low sound level, making it ideal for sensitive environments including schools and healthcare facilities.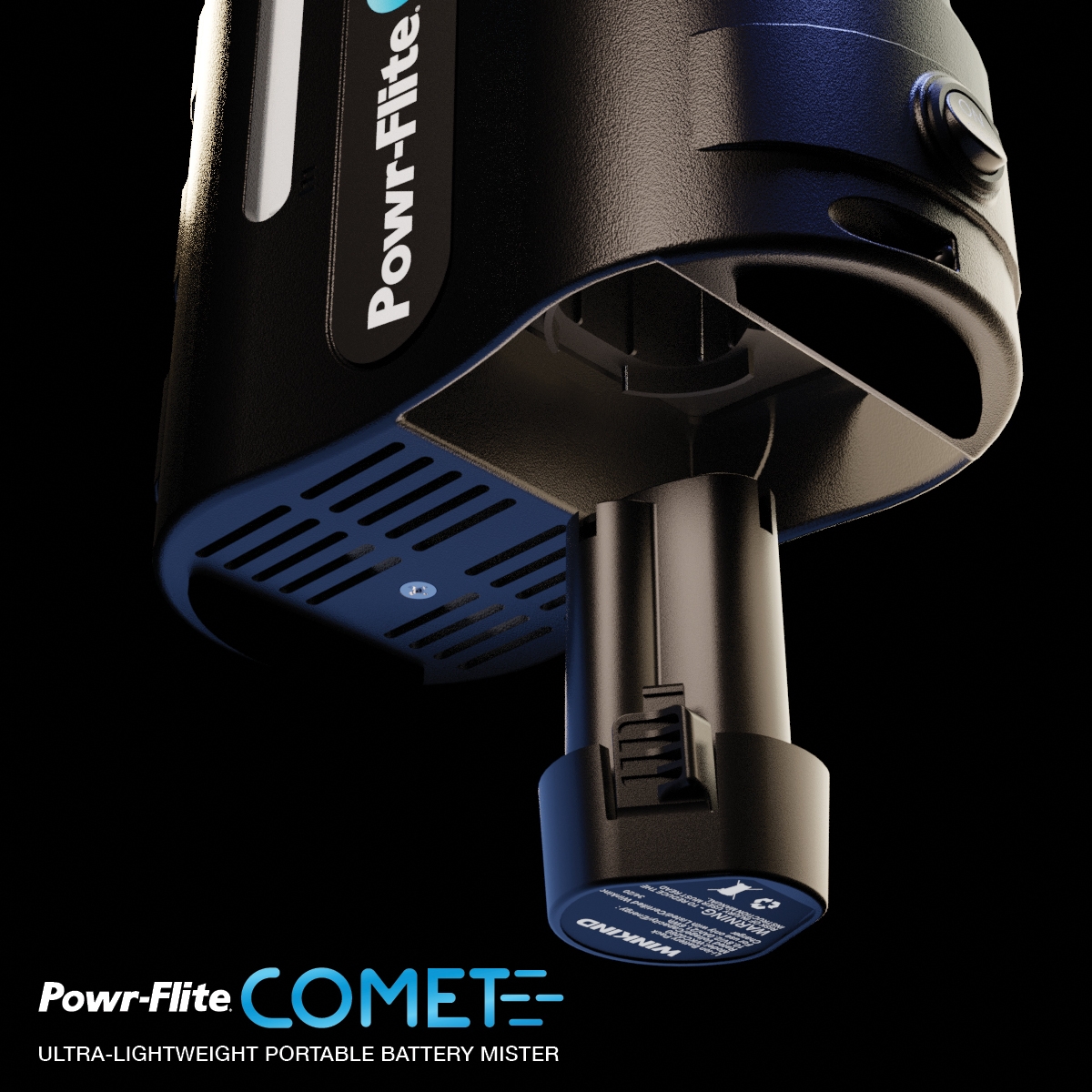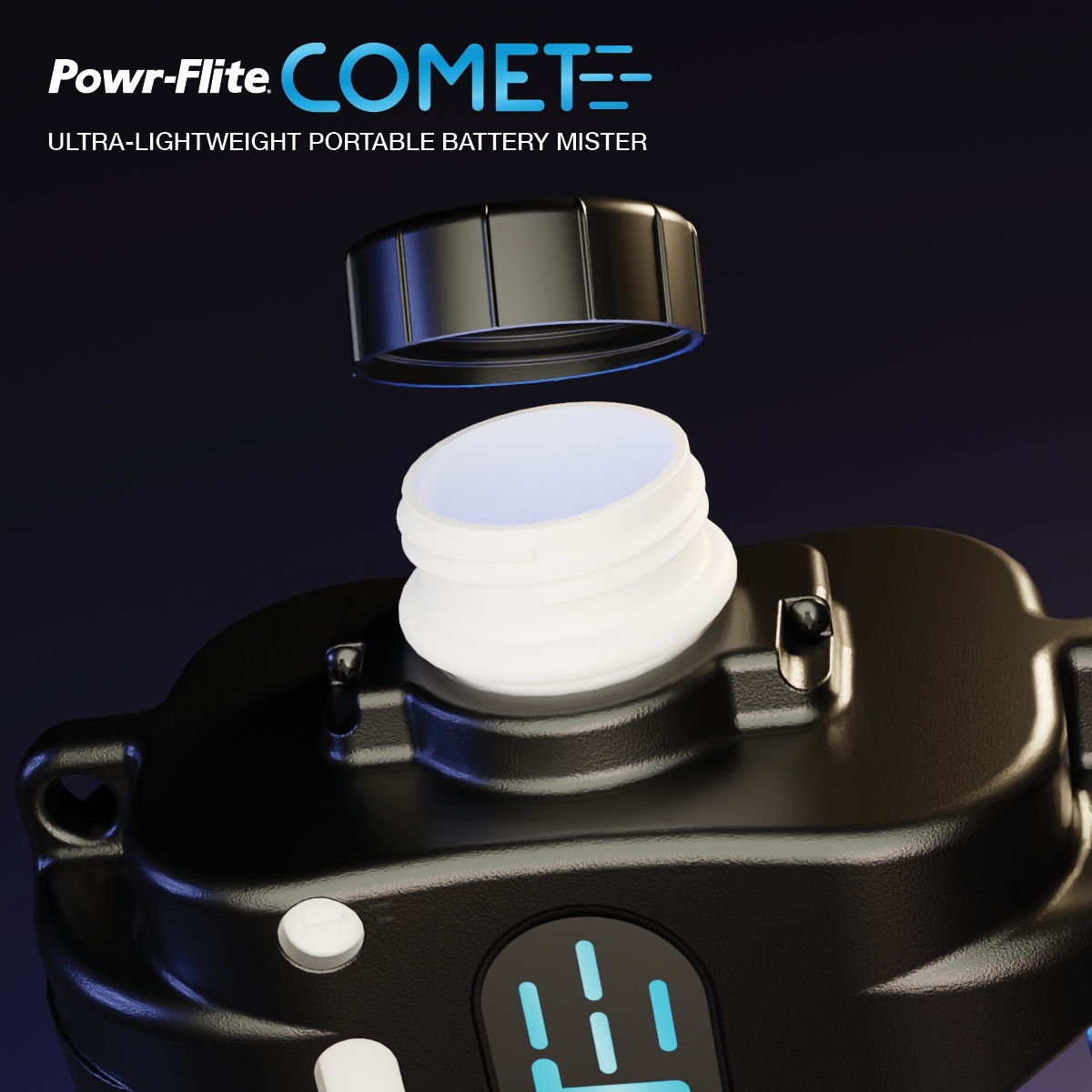 Versatile and compatible.
The Comet can be used with all water-based disinfectants on the EPA "N List."
Fill and go.
Adding a disinfecting chemical to the Comet is as simple as filling a water bottle thanks to the wide mouth top.
Battery Run Time
Approximately 6 hrs.

Hose Length
2 ft. - 10 ft.

Battery Recharge
90 Minutes

Spray-Tip Droplet Size
52 Microns

Restock Date
Sep 14, 2021